About Us
CENTAUR DESIGN
We have been pleasing our customers from all over the world for over 30 years with our range of quality crafted products. We use innovative and classical designs, with Celtic and cultural inspirations in our products, including highland dress accessories: (Kilt Belts, Kilt Buckles, Sporrans, Kilt Pins, Sgian Dubhs, Cufflinks), our wide range of leather belts and our jewellery, including wedding and engagement rings.
We are based within the historic grounds of Traquair House in the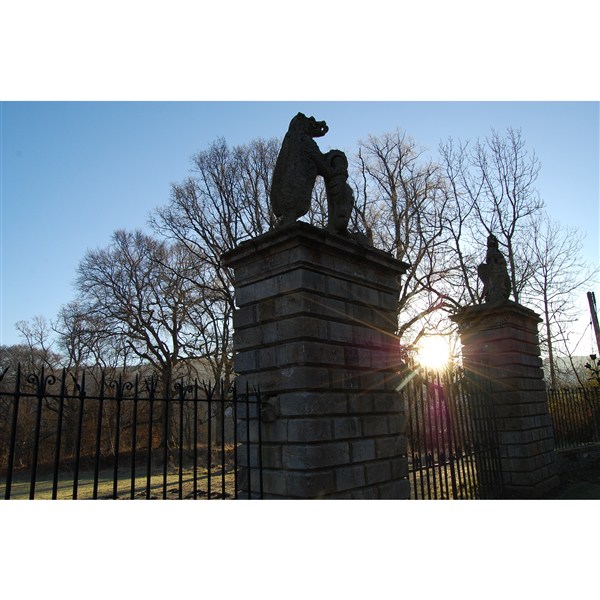 Stables building which we use as our workshop and studio. Visitors to our studio/workshop can see a wide range of our jewellery, belts, highland dress accessories and Tiaras on display and may also see us working on pieces of jewellery and leatherwork. We often make up belts and pieces of jewellery during your visit to the House and grounds, or we offer an internet and telephone mail-order service. We are open to the public daily from Good Friday - end October on a daily basis and weekends in November. (Please telephone us to make sure that we are open before making a special journey). Then Traquair House closes, however, we invite visitors to our studio outwith Traquair House opening times, by appointment.
Traquair House is Scotland's oldest continually inhabited house, dating back to 1107, having been a hunting lodge for the kings and queens of Scotland. Later it acted as a refuge for Catholic priests in times of terror the Stuarts of Traquair supporting Mary Queen of Scots and the Jacobite cause without counting the cost.
Today Traquair is a unique piece of living history welcoming visitors from all over the world, providing a magical and romantic setting for weddings, hosting a wide range of summer events and a superb venue for corporate groups. You can even stay here in the luxurious Bed & Breakfast accommodation.
Visitors are invited to enjoy the house, extensive grounds, maze, craft workshops, 1745 Cottage Restaurant and the famous Traquair House Brewery housed in the eighteenth century wing and producing the world famous Traquair House Ales.
OUR INSPIRATATIONS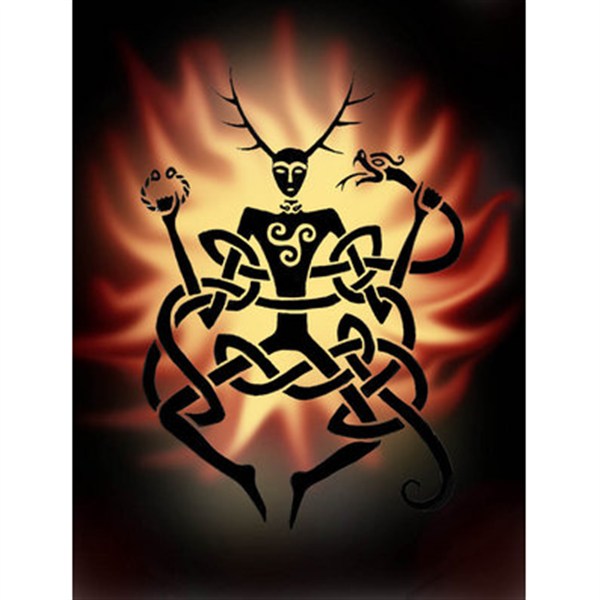 Much of our work is inspired by Celtic Art . The Celtic Knot is one of the best known motifs in Celtic jewellery and art. The delicate twists and turns are found in ancient stone art and tattoos, in illuminated manuscripts- in fact, just about anywhere the Celtic people have travelled. Similar designs exist in Norse culture, and as far as China.
While many of the ancient designs certainly had some spiritually significant meaning, these have been lost to the ages. The continual looping of the designs suggests themes of eternity and interconnectedness, and knots may have been made at one time to foil evil spirits. Interwoven figures of people and animals may have represented the interdependent nature of life-two or more knots laced together symbolize lovers, hunters and their prey, God and man, etc. Some knots were used as magical talismans for protection.
The more modern designs, such as those found in decorated Christian scriptures, were mainly decorative designs used for ornamentation. Other relatively modern designs include linked hearts and other "love knots," Christian crosses, harps, shamrocks, and other folk symbols, and so on.
A general rule of thumb is: the shape of the design often determines the "meaning" of a knotwork design- triskele and trefoil shapes should be regarded as triskeles, bird, fish, and animal designs represent the attributes of the animal, etc. Circles represent unity or eternity, spirals reincarnation or cycles of life and rebirth, triangles and trefoils the threefold dominions of earth, sea, and sky. Squares or four-fold shapes are shield knots, symbols of protection from spirits or malevolent influence. Interlaced animals and men usually represent relationships, or emphasize the interdependence of mankind and nature.
Zoomorphic art also inspires our Celtic Jewellery and Celtic Leatherwork range. Zoomorphic ornaments are those based upon the forms of animals, birds and reptiles. Such designs can be found in our Celtic Jewellery, in our Celtic Brooches, Celtic Hairslides, Celtic Buckles, Kilt Buckles and Celtic designs on our Celtic Leather Belts.
We often incorporate Celtic Horses, Celtic Birds and legendary creatures such as Celtic Dragons in our range of Celtic Jewellery and Celtic Leatherwork. Our range of Celtic Jewellery is extensive. We make silver Celtic Jewellery and gold Celtic Jewellery and we use base metals for the remainder of our Celtic Jewellery, including Celtic Hairslides, Celtic Bangles, Celtic Buckles and Kilt Buckles.
weddings, we offer extensive choices of exclusive Bridal Tiaras & Celtic Tiaras, Diamonte Tiaras, Crystal & Pearl Tiaras and WEDDING GIFTS for the Bride & Groom, Best Man and Bridesmaids.
We handcraft quality, leather belts including Celtic Belts, handstitched belts, plain leather belts and fashion concho belts. As well as Celtic Leather Guitar straps and Celtic Leather Wristlets and hair barrettes. Our wide range of Celtic jewellery is available in Sterling Silver & Gold and has now been extended to include a range of gold Celtic Wedding Rings.
* DURING THIS COVID PERIOD - We have now re-opened our studio to the public on 17th July 2020, with socially-distanced measures in place. We have a limit to 1 family or 2 people in our studio at one time, with an automatic hand-sanitizer on the door.
We respect our customer's boundaries and hope to be able to continue to offer our services to you in these changing circumstances* Thank you for your custom*