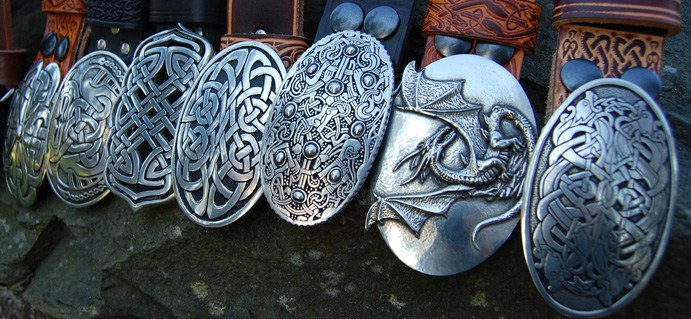 Celtic Buckled Belts
Celtic Buckles in lead free pewter and Etched Celtic Buckles in solid brass or silver finishes to go with one of our great Italian or hand-dyed leather belts!
Our Celtic Buckled Belts are made using lead-free pewter cast buckles which are made in UK and finished on one of our handcrafted leather belts, or with our own, exclusive hand-etched Celtic buckles, made in Scotland.
The choice of buckles and belt is yours! Contact us for any combination requests if not shown on the website.