We use our expertise to produce quality products, handcrafting and manufacturing to a very high standard. From original design to finished article, we pride ourselves in providing excellent service to all our clients.
For 25 years we have been designing and creating Celtic Jewellery, leatherwork and Highland Dress Accessories, which includes our very special range of Bridal Tiaras: Contemporary and Celtic Tiaras - ideal for the Celtic Bride and Medieval Weddings.
Our Gold Celtic Jewellery includes Gold Celtic Wedding Bands, gold earrings and gold pendants, many of original Celtic and contemporary designs.
We can make bespoke wedding rings to customers's own requirements using both complex or very simple black and white graphics supplied by the client, to produce individual and unique rings.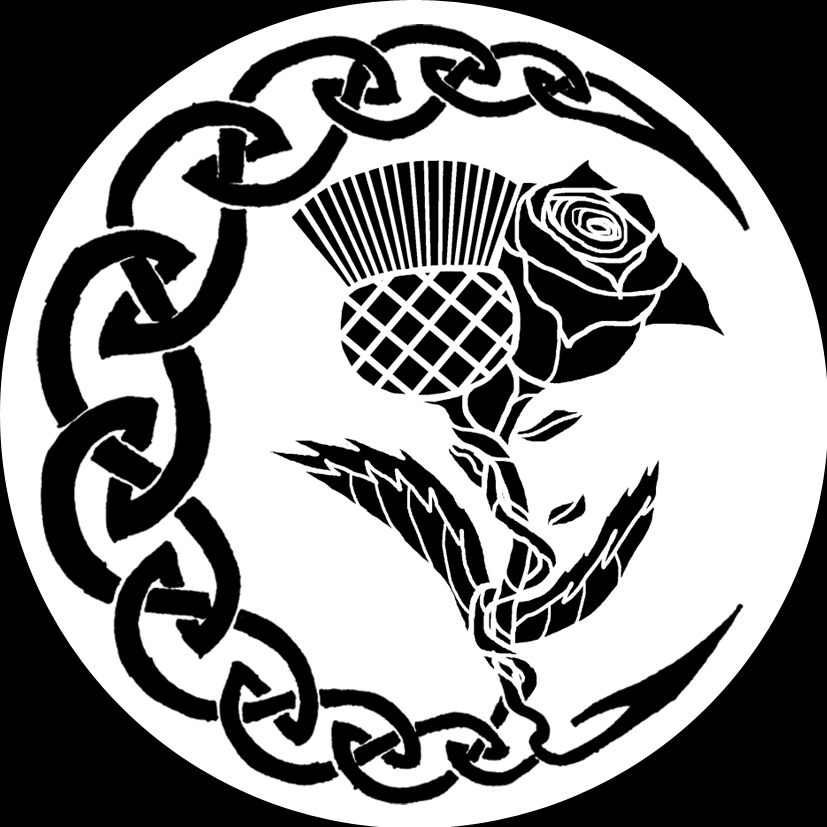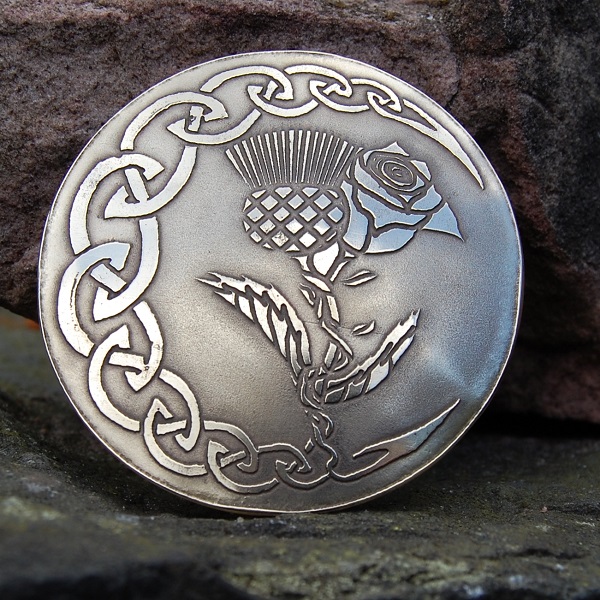 Our sterling silver jewellery has many innovative forms and is available in earrings, pendants, brooches, bangles and buckles.
Highland Dress Accessories include: leather sporrans, kilt belts, kilt buckles, kilt pins. sgian dubhs, and cufflinks, many of which are great ideas for wedding gifts and Scottish-made gifts for any occasion, such as Ceilidhs!
We pride ourselves in the exquisite detail of our designs. To maintain a vibrancy and freshness in our range we also use a network of artists and craftsmen and women who help make our products so special.
Skills
We have diverse skills, in lost-wax casting (pieces cast from wax models). Etching (chemical, mechanical and lazer-etching). Commissions are often created using hand-fret sawing and hand-beating techniques to give the finished articles an individual handcrafted, bespoke finish. Leather-embossing, to create a wide range of Celtic designs on our leather belts and accessories, with hand-dying in contrasting colours.
Original handcrafted Kilt buckles are our speciality and offer a better quality alternative to the mass market kilt buckles on the high street. We can make commissioned etched kilt buckles which are made from customer's own black & white artwork to produce a unique and individual accessory.
We make a wide range of Celtic Jewellery including exclusive designs and limited edition pieces. Also a wide variety of gem stones are incorporated in many of our designs, both faceted (cut) and cabachons (oval and round) settings
.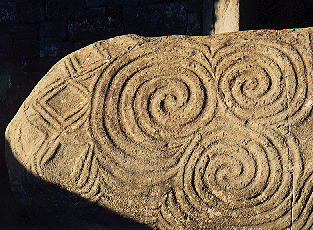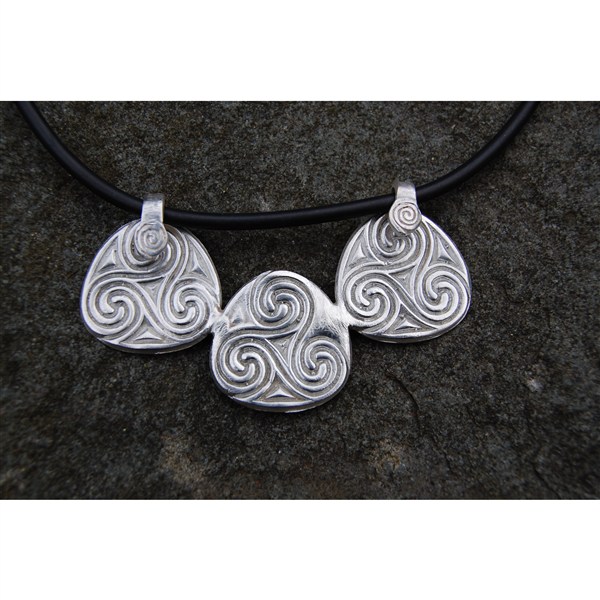 We have a wide range of Wedding Gifts of high quality for the Bride, Groom, Bridesmaids and wedding guests.
As Weddings are such special and unique occasions, we have tailored our Tiara designs to be more specific to individual Bride's requirements, so it is possible to have a commission made to individual requests.
Retailing from our studio/workshop directly to the public in the grounds of Traquair House for the past 23 years.
Kilt buckles and belts for hundreds of clients.quair House, Scottish Borders for 25 years.
Some of the diverse creations we have provided over the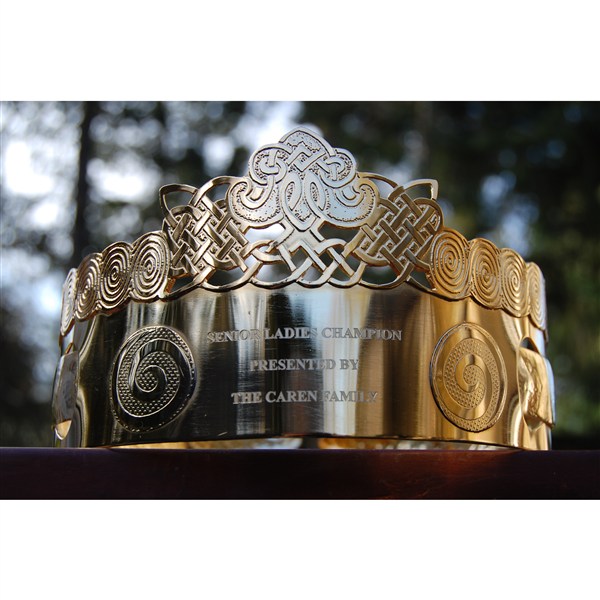 past 25 years include:
Tiaras for many different weddings and special occasions, see the image at the bottom of the page; Irish dancing Winner's crown which was a commissioned piece.
Trade Fairs in Harrogate, Glasgow & Aviemore, supplying shops throughout the UK.
Retailing our popular products all over the World.
Selling direct to the public at many Craft & Design Fairs in Scotland.
Belts and buckles for the Uphellia Festival.
Fashion shows in London & Glasgow.
Design solutions for Edinburgh Companies
Individual commissions for commercial and personal clients.
Jewellery-making courses (November & February)
Commissions and design work welcome.